2023

Full speed in all ways.
Wokens Composites are keeping me busy, but im also working with my local track Kjula Dragway.
On top of that Im helping Olof Andersson and Micke Gullqvist runnig Pro Mod.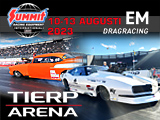 Tierp august 2023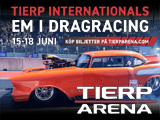 Tierp june 2023



Main Event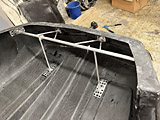 Permans tree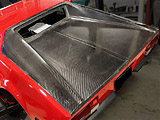 Pantera engine hatch



Camaro trunk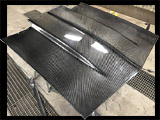 Camaro hood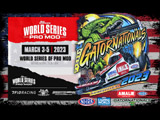 USA 2023
Bradenton and Gainesville


---

2022
Wokens Komposites is on full throttle in the pandemics trail.
I got to run one event 2021 at Kjula. More grease monkey business than racing
but the little I got to run was so awsome!
I will keep adding previos years chapter...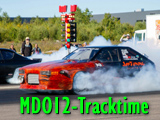 MDO12 Tracktime!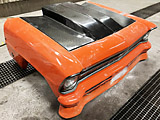 Tim Hurtigs front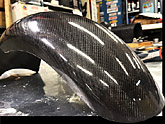 Rikards HD-fender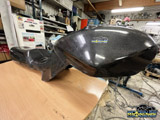 Ronnies MC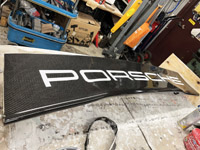 Porsche wing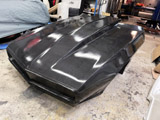 Marcus Perman front


---


2021
The pandemic still restrains the world keeping many things on hold.
The FIA European Championship have been cancelled.
At Kjula there will be four races with limited number of spectators.
I organized the pits and various things at Kjula during the season.
Other times I kept myself busy with composite business in my own minor company.
I went to Sundsvall and helped Micke Gullqvist win, and helped Olof Andersson running his Chevy 57 on Tierp.
I also helped both teams running test n tune in Hudiksvall.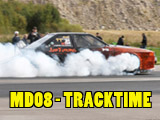 MDO #8, 18-19/9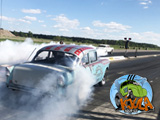 MDO #5, 29-30/5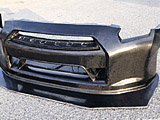 GTR Front



GTR Fenders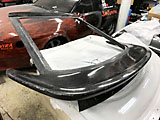 Audi S2 Baklucka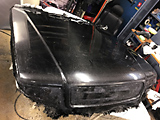 Audi S2 bonnet


---



2020


2020 is like nothing we have ever seen.
It started off with a trip to USA with a couple of friends.
Main goal was to visit the NHRA ProMod season opening at Gator Nationals in Gainesville.
Drag Illustrated arranged a World Doorslammer nationals in Orlando one week earlier
that we luckily went to. The NHRA race were cancelled hours after we purchased tickets
and there was by slim margin we were able to fly back home as countries started to close
their borders due to the covid-19 pandemic.
At Kjula there were three races without spectators.
We went to Hudiksvall twice so Micke could test his car.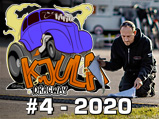 Kjula #4-2020
19-20 September 2020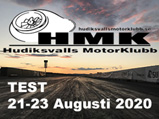 test HMK
21-23 August 2020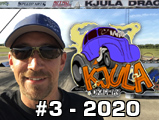 Kjula #3-2020
8-9 August 2020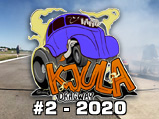 Kjula #2-2020
13-14 June 2020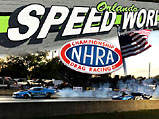 USA
6-17 March 2020

---



2019


My own racing activities are put on hold for the moment.
At the moment I'm working with Olof Andersson and Micke Gullqvist in Pro Mod.
When I'm not traveling around europe helping them out, I'm working with the my home track Kjula Raceway.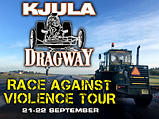 Kjula 4
21-22 September 2019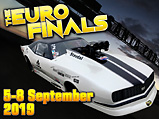 The Euro Finals
5-8 September 2019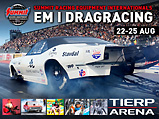 Summit Internationals, Tierp
22-25 August 2019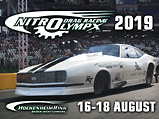 Nitrolympx
16-18 August 2019


Kjula 2
10-11 August 2019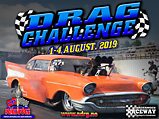 Gardermoen
1-4 August 2019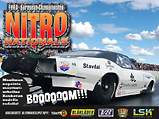 Kauhava
4-7 July 2019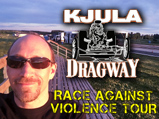 Kjula 1
16-16 June 2019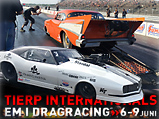 Tierp Internationals
6-9 June 2019


Main Event 2019
with Micke Gullqvist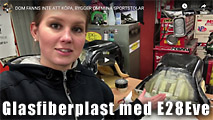 Compisites with E28Eve


---



2018


In Swedish only. At the moment.
Use google translate or bare with me until I translate it for you.

Året började med att jag åkte till Gainesville och kollade Promod premiären för NHRA
med Olof Andersson och Micke Gullqvist mfl. Bad, sol, Bikeweek i Daytona mm hanns med.
På Gainsville kollade vi läget med vår landsfavorit Jonnie Lindberg och hur det var med honom efter krashen med
John Force ett par veckor tidigare. Teamet hade fått ihop en ny bil men de fick den inte ner för banan den här helgen.
Hemma i Sverige startades en förarförening för 4to6 upp. Jag blev sekreterare och startade upp en hemsida för klassen.
Föreningen lyckades skramla ihop en ansenlig prispott till vinnarna i klassen på Kjula så det får anses som ett lyckat tilltag.
När första tävlingen på Kjula kördes åkte jag tillsammas med ordinarie team till Santa Pod och hjälpte Micke Gullqvist
ta hem segern i första EM deltävlingen. Ett par veckor senare åkte jag med Olof Andersson till Tierp Arena och skruvade koppling
på hans Cheva 57. Vi fick inte riktigt till det och kvalade inte in. Micke åkte ut i semifinalen den tävlingen.
Nästkommande tävling på Kjula hann jag jobba som funktionär en av dagarna. Därefter åkte jag och Olof till Alastaro
och hjälpte Gullans ordinarie team. Vår arbetsinsats räckte till en runner up placering.
Efter alastaro var det en EDRS tävling på Gardermoen. Jag meckade åt Olof som körde nytt PB. Gullan vann tävlingen,
men då den inte var med i EM Touren räknas inte riktigt den vinsten. En tävling hann jag jobba som funktionär på Kjula
innan Gullans team, Jag och Olof flög till Hockenheim och hjälpte Gullan ta en välbehövlig seger och därmed även
överta ledning i mästerskapet. Helgen direkt efter Hockenheim var det Tierp. Jag teamade med Olof, men vi kvalade inte
in denna gång heller. Gullan åkte ut i första rundan mot sin garagegranne Peter Kunc. Därmed grusades Gullans önskan
om ett nytt EM guld. I synnerhet då Jimmy Ålund som legat tvåa i tabellen blev runner up på Tierp.
Helgen efter det jobbade jag som funktionär på Kjula igen. Därefter hade jag ett par veckors ledigt från racingen.
Den tiden spenderades medelst meckande med bruksbilar och epatraktorer. Sedan var det dags för säsongens sista race.
Racestars Night of fire på Tierp vilken visade sig bli en night of storms istället. Vi försökte tuna Olofs bil
för att få ner den för banan, men det gick just inget vidare. Vi blev runner up i klassen Outlaw, men det berodde
mest på att de andra i klassen hade ännu sämre flyt. Det gick åt många motorer och tält den helgen på Tierp.
När jag inte varit iväg på någon tävling har jag skrivit lite reportage till Tidningen Street and Strip
som dessvärre släppte sitt sista nummer någonsin nu i december. Ja du läste rätt. Tidningen läggs ner vi årsskiftet.
Ekonomi och hälsa är orsaken dessvärre.
Jag har fått frågan om jag inte ska köra något själv under sommaren.
Det kan jag säga har inte funnits med i tanken att försöka hinna med.

Extra stort tack för en helt fantastisk sommar vill jag ändå rikta till Olof Andersson, Henrik Lindström,
Michaen Gullqvist, Fredrik Westerlind, Kenny Steibert, Åsa Johansson, Hela Kjulacrewet, med flera.
Det är nästan en omöjlig uppgift att tacka alla som bidragit till denna fantastiska sommar.
/Björn "woken" Holmberg


Jag ska precis som tidigare år försöka lägga upp lite bilder och storys från sommarens händelser.
Vi får se. Jag har massor med bilder. Massor med ideer. Men lite olika mycket tid över... ;)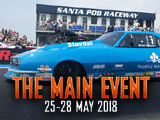 25-28 May 2018
Main Event - Santa Pod
with Micke Gullqvist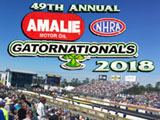 USA
Gator nationals 2018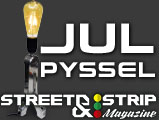 Craft with woken.
Originally written to be
published in the final issue
of the magazine street and strip

---



2017
lets rock


The year started with the big Elmia exibition where I contended with the Cherry.
As the season stared, I worked as various positions at the track Kjula.
Wrote some arickles for a magazine called Street & Strip.
I managed to take the Cherry to the track for two events.
I also helped a friend to get his licens for pro modifyed.

I'mages and more stories will come up within short. =)





---



2016
I havent really finnished writing about last year,
but all my life has turned more or less uppside down
after the crash so things arent exactly going according to plan.
However it fealt that it was time to turn the dice...
This year I have ben participating in the web transmitted talkshow motorsoffan.
The magazine Bilsport also did a great garage coverage this year


Wokfest 2016
15 October 2016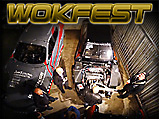 Bilsport 6-2016
Major coverage


Motorsoffan 172
24 February 2016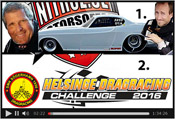 ---



2015.
After a seaon not quite reaching our goal to run faster with the Juke than we did with the Cherry
it fealt pretty obvious it was now time. We changed the brand of ECU amd built a new engine during the winter.

Three races at our home track, Kjula, and one at Mantorp was all we did until
an unidetifyed error on the car caused a heavily roll and a driver brain-damage.
I will try to update you asap with coverages of the races we did run.
I was so determand to tell you the happy news that I didnt update you at all.
Instead of hapy news I, as driver ended up hospitalyzed.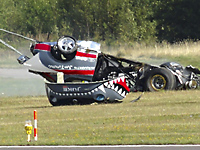 I'm still not back hundred to work but I'm doing my best.





Pistonhead Open 4
8-9 Augusti 2015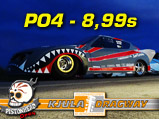 Actionmeet
1 July 2015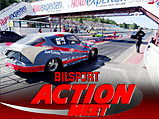 Pistonhead Open 3
27-28 June 2015

Pre season 2015
Buld-dyno-rebuild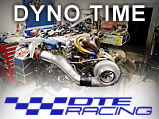 Bilsport 3-2015
Major coverage


Garagemoove
Small photoshoot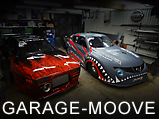 ---
Xtreme Car Show
4-5 October 2014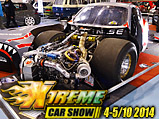 Night of fire
27-28 September 2014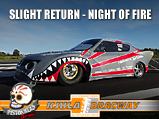 Pistonhead Open 5
6-7 September 2014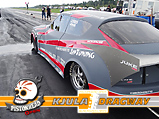 Shakedown!
9 August 2014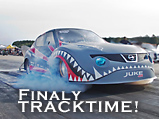 Testburn!
27 July 2014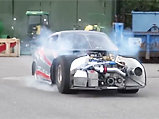 Dynotime!
15 July 2014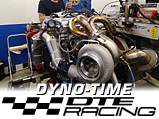 Mikroverktyg
18 June 2014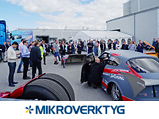 Bilsport performance
& Custom motorshow 2014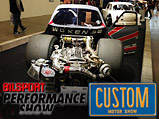 2014
Springtime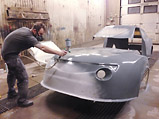 Article in
Bilsport 8-2014


---




We have ran the Cherry Turbo for twelve years.
Now we fealt it was time for something completely different.

It is a CrMo chassis purpose built for FWD from Bertans racecars.
We will use the SR20 engine but upgrade it to methanol.
The car will get a Nissan Juke body in fibre glass,
Liberty gearbox, L&T Pro stock clutch and a Ford 9" axle.

However, this is not our answer to Juke R.
This will be much more!



Buildup
Augusti-December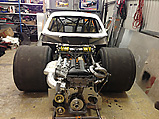 2013-10-17
Bilsport 22-2013

Buildup
june-july 2013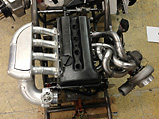 Display at
Mikrovertyg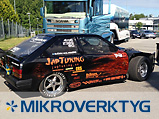 Buildup
April-May 2013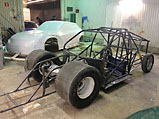 Coverage in Bilsport


The body is
taking shape!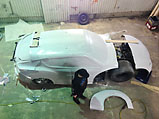 Read more about
the new chassies!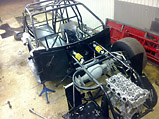 ---
Hot Wok Racing history
Every year contains massive storys and pictures!

---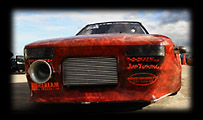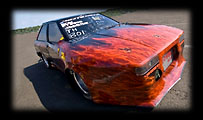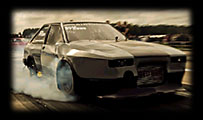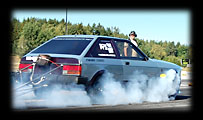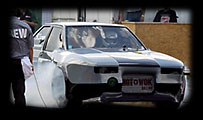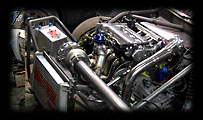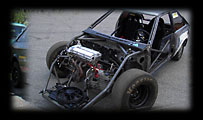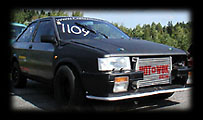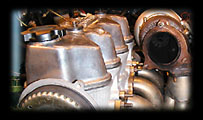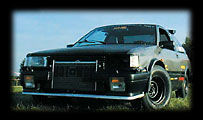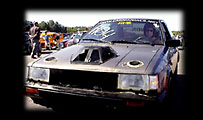 You are visitor