2017
lets rock


The year started with the big Elmia exibition where I contended with the Cherry.
As the season stared, I worked as various positions at the track Kjula.
Wrote some arickles for a magazine called Street & Strip.
I managed to take the Cherry to the track for two events.
I also helped a friend to get his licens for pro modifyed.

Images and more stories will come up within short. =)




---



2016
I havent really finnished writing about last year,
but all my life has turned more or less uppside down
after the crash so things arent exactly going according to plan.
However it fealt that it was time to turn the dice...
This year I have ben participating in the web transmitted talkshow motorsoffan.
The magazine Bilsport also did a great garage coverage this year


Wokfest 2016
15 October 2016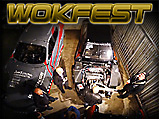 Bilsport 6-2016
Major coverage


Motorsoffan 172
24 February 2016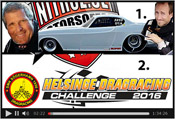 ---



2015.
After a seaon not quite reaching our goal to run faster with the Juke than we did with the Cherry
it fealt pretty obvious it was now time. We changed the brand of ECU amd built a new engine during the winter.

Three races at our home track, Kjula, and one at Mantorp was all we did until
an unidetifyed error on the car caused a heavily roll and a driver brain-damage.
I will try to update you asap with coverages of the races we did run.
I was so determand to tell you the happy news that I didnt update you at all.
Instead of hapy news I, as driver ended up hospitalyzed.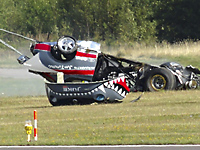 Im still not back hundred to work but Im doing my best.





Pistonhead Open 4
8-9 Augusti 2015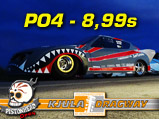 Actionmeet
1 July 2015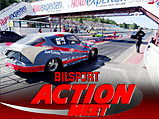 Pistonhead Open 3
27-28 June 2015

Pre season 2015
Buld-dyno-rebuild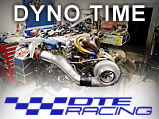 Bilsport 3-2015
Major coverage


Garagemoove
Small photoshoot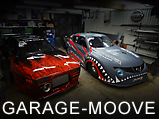 ---
Xtreme Car Show
4-5 October 2014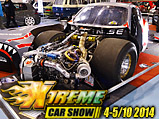 Night of fire
27-28 September 2014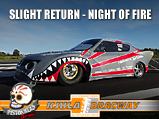 Pistonhead Open 5
6-7 September 2014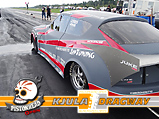 Shakedown!
9 August 2014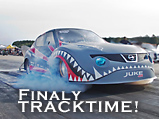 Testburn!
27 July 2014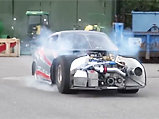 Dynotime!
15 July 2014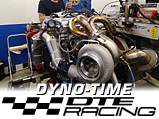 Mikroverktyg
18 June 2014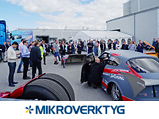 Bilsport performance
& Custom motorshow 2014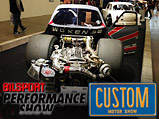 2014
Springtime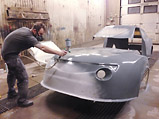 Article in
Bilsport 8-2014


---




We have ran the Cherry Turbo for twelve years.
Now we fealt it was time for something completely different.

It is a CrMo chassis purpose built for FWD from Bertans racecars.
We will use the SR20 engine but upgrade it to methanol.
The car will get a Nissan Juke body in fibre glass,
Liberty gearbox, L&T Pro stock clutch and a Ford 9" axle.

However, this is not our answer to Juke R.
This will be much more!



Buildup
Augusti-December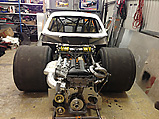 2013-10-17
Bilsport 22-2013

Buildup
june-july 2013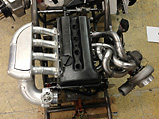 Display at
Mikrovertyg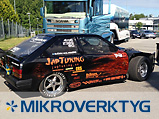 Buildup
April-May 2013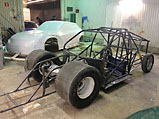 Coverage in Bilsport


The body is
taking shape!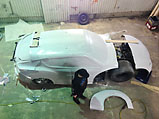 Read more about
the new chassies!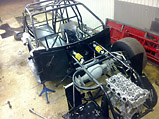 ---
Hot Wok Racing history
Every year contains massive storys and pictures!

---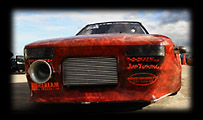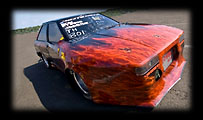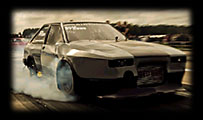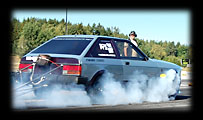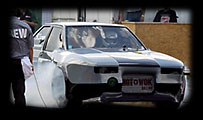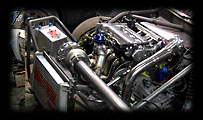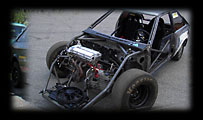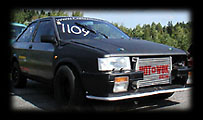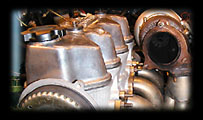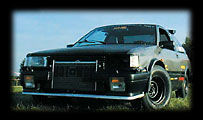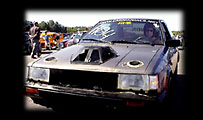 You are visitor