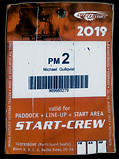 Nitrolympx 16-18 August 2019

As the confused bloke I am, I forgot to put my sleeping bag in Mickes trailer,
before he headed off to Hockenheim with it. Luckily I got a hold of Peter Kunc and
dropped my sleeping bag in his trailer as he passed Norsborg where I work tuesday lunch.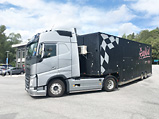 Thursday afternoon the rest of team Gullqvist headed for Frankfurt.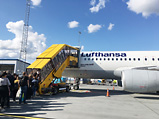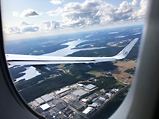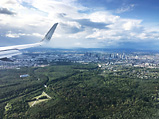 Most of us arrived to the track in good order.
Micke that drives the trailer had suffered from a kidney stone attack leading to acute renal failure
during his way in the trailer. He and Åsa made it to the track, unloaded the car and built the tent
with great help from other teams.
As we arrived to the track, thursday evening, Micke was at the hospital.
We put all things together and got the car scrutineered just like normal.
If Micke would get out of the hospital, all basic things were prepared.

As we were called up for Q1, Micke was still in the hospital.
I spent the time by taking some random pictures.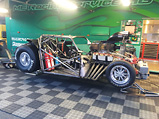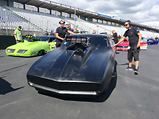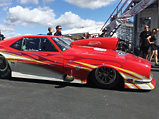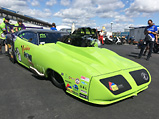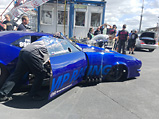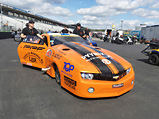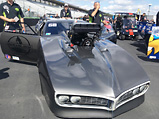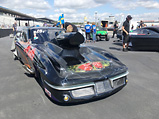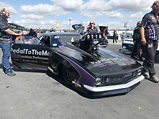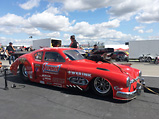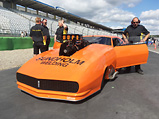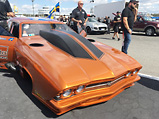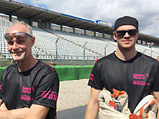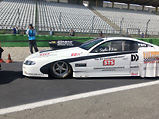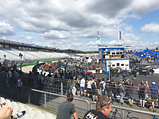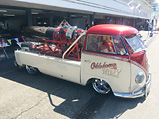 When it was time for Q2, Micke had against doctors judgement, and at own risk left the hospital.
It was a tired Micke, but definitely not out of order.
Behind the wheel he ran 6,07-387kmh with a pedaling.
That gave us the 9th spot.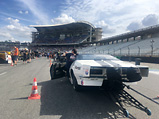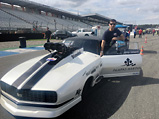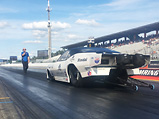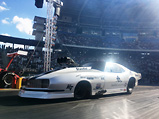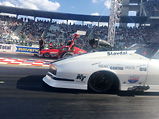 Saturdays qualification was delayed due to some rain.
When the track had dried it was time for improvement.
The qualification round were held once for more rain,
but all cars could run. Micke ran 5,92-392kmh giving us no 4 spot.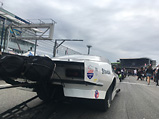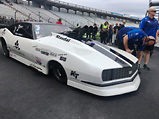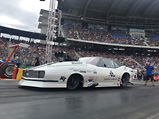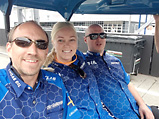 There were heavy clouds over the track all day.
Around 15.00 it started to rain again, and it didnt seem to stop.
Marja from team Sundholm Welding shared with some kinder eggs.
They are chocolate eggs with toy kits inside. Usually 2-5 pieces suitable for kids 2-5 years.
No 1 qualifier, Jan Ericsson who ran 5,87-394kmh, thought they were difficult.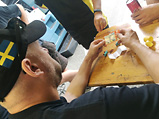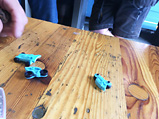 The qualifications were cancelled at 17.30.
We spent the evening shanging rods in the engine.
The evening show with jet cars and stuff were finished about the same time as we were.

Sunday and eliminations day.
Like it should on Hockenheim, it was sunny and well above 30 degrees C.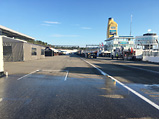 E1.
We were paired up against Dimitry Samorukov from Russia in the first round.
Micke ran 5,97-390kmh while Samorukov got a redlight with -0,068s.
A minor fuel leakage during the pass caused our engine to run a bit lean,
resulting in some piston leakage that we ran the rest of the eliminations with.

In E2 we were up against Andreas Arthursson.
Micke ran 6,04 but that didnt matter since Andreas also redlit with -0,039s.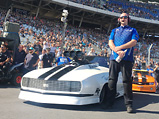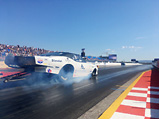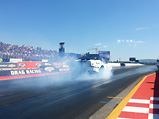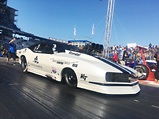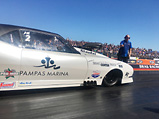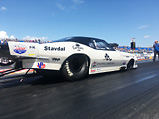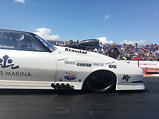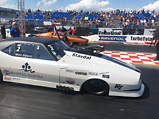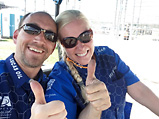 Semifinals against Jan Ericsson.
This time we were on the wrong side and got a red light.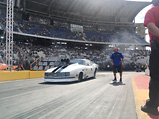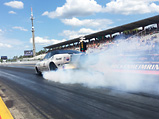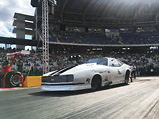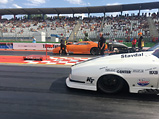 Lots of red lights?
Yes, during the eliminations there were recorded 6 red lights. All in the left lane.
That is not normal. The other classes did not record that many,
so it is not certain that there was a problem with the timing.

It was odd any way.
In the finals between Jimmy Ålund and Jan Ericsson, Jan got a red light.

At the prize giving ceremony Micke got a small cup for the effort of getting to the semi finals.
I think he should get a big cup for the effort of just getting into the car directly from the hospital
and then running to get the 4th place in the qualifying.
Unfortunately that kind of prizes are not given.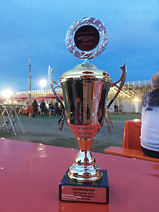 Monday morning we loaded the car and some extra bikes into the trailer
before we headed off to Frankfurt airport.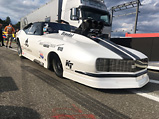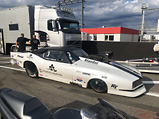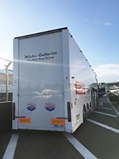 A schnitzel and an apfelstrudel for dessert at the airport
amongst team Kunc who had booked the same flight.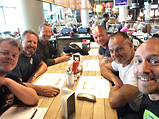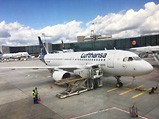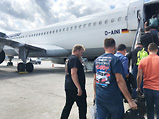 In less than a week next race, Summit Internationals, will take place at Tierp.
Many teams go directly the 1700km from Hockenheim to Tierp,
while others do a pit stop at home before continuing.
We did a pit stop home and fixed the engine before we continued to Tierp.