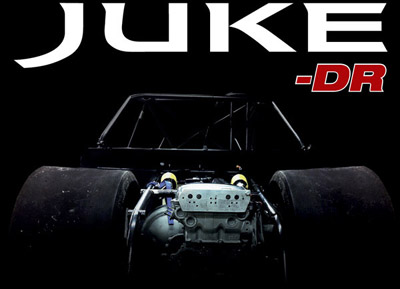 Here is a resume of what we were doing during June-July 2013.

One would hope the body came finnished out of the mould,
but lots and lots of work remains.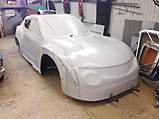 Details like inner fenders for rear wheels.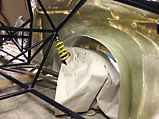 Here we are moulding parts for the body to make it strong and look good.
Nalle checks that all is up to our high standard.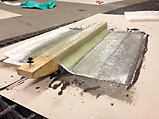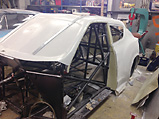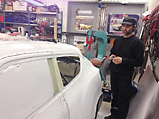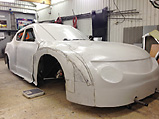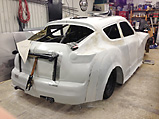 The doors are slight longer than stock, since we made it a two door.
Therefor there was no use of moulding the stock insides. We made custom
insides for the doors instead.
Door locks are from Nissan Qashqai. Slightly modifyed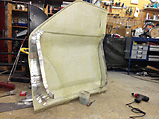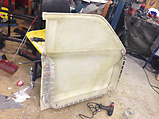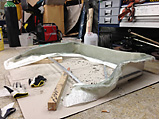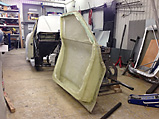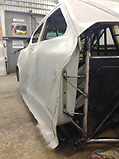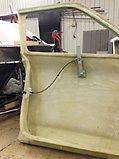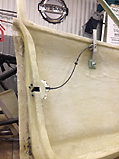 The Liberty gearbox will need some modifying,
so we took it apart. What a beuty!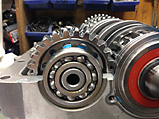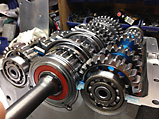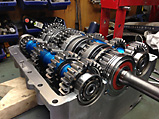 Engine and axle dropped in and out of the chassie numerous times.
The chassie will need some stiffening, and we dont want pipes to be in our way later on.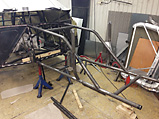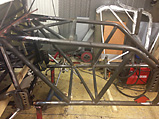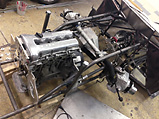 As we decided where the axle will sit, it was time to put shocks and springs in place.
We got a set of Strange coilovers that we aim to use.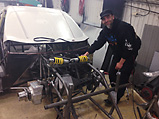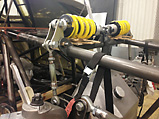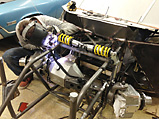 Filip ordered a steering gear from the UK.
It was originally made for Ford Escort, but after some modifying,
it suited perfect on our Nissan Juke instead.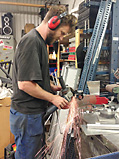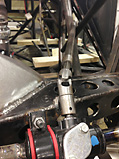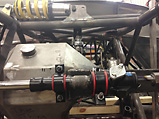 The axle will probably moove according to the shocks engage/disengage.
Therefor we needed the stearing shaft to be able to become longer or shorter.
We found this clever little thing at a local shaft and bearing specialist.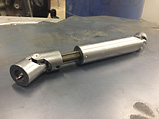 The driver (me) is not exactly a body builder,
so we thought we better put in a steering servo shaft.
Found this fully electrical little piece of art from a Toyota Yaris.
Filip made a custom driver seat out of sheet aluminium.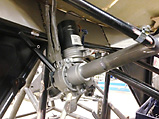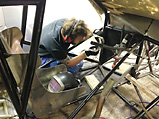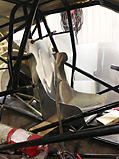 A wishbone link will help the axle to stay in place sideways.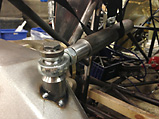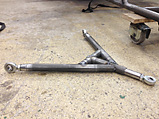 Sometimes we have to take a break and have a look at Eurodragster live report
from the European championships at Santa Pod.



Every now and then, boxes and parcels show up with critical parts.
46mm Precision wastegate from Japtuning
Turbo TB80 is Turbobanditens biggest he offers.
Misc. parts from the US and a set of 2400cc Siemens injectors will also be needed.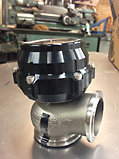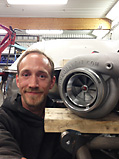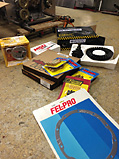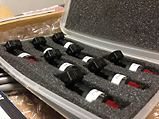 As soon as the turbo arrived, it was time to start building the exhaust manifold.
I got a voucher from a company that sells pipes since I won last years series.
I built it in regular steel. No point in building it in stainless.
Since I had never built an exhaust manifold before it was a challenge.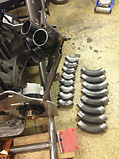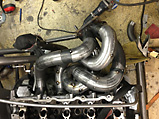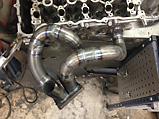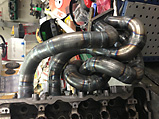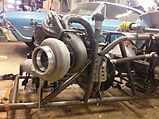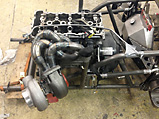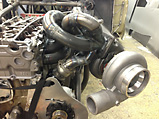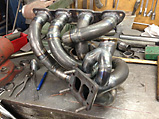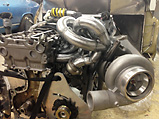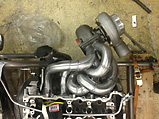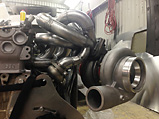 Went well over my expectations.

Alot easyer than the intake manifold.
Shure, I had cut out pieces for intakes previously, but fabricating the whole deal
made me think more than twice. I bought all parts from PPF in Avesta.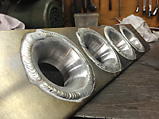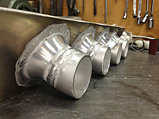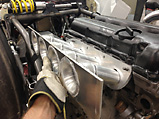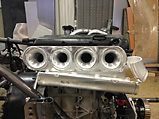 The plenum were made of lots of pieces to get the shape I wanted.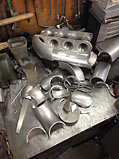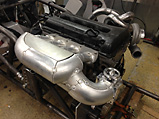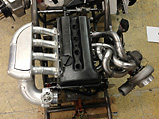 The result reminds me of some war robot in Star Wars.
With the old intake constantly breaking in fresh memory,
I welded this one from both inside and outside to try and make it last.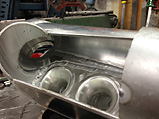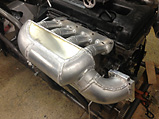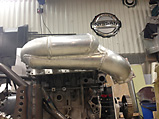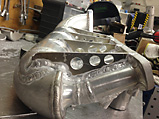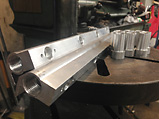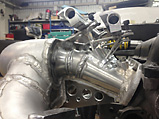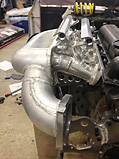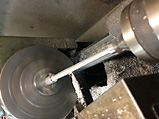 A set of Weld Racing beadlock wheels were bought from Pro Modifyed racer Jan Gunnarsson.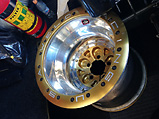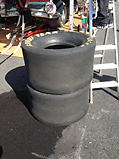 Unfortunally the centers didnt match our heavy off road spindles,
so new centers were bought and modifyed. We got to use a milling mashine
to modify the spindles for our light weight willwood brake calippers.
The bolt holes in the bearings where we wanted to install ARP wheel studs
were ordered to have 1/2" UNC thread. Whell, it was close... ;)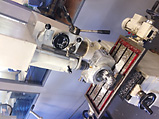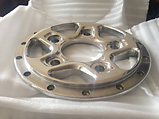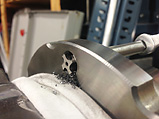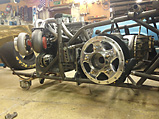 Suddenly all pieces fell in place and before we knew it,
the car was on the ground. On its wheels.
Joy!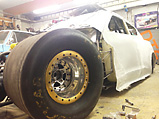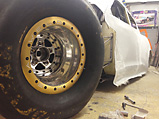 Thats a little of whats happened during the summer.

Im trying to update you as things are proceeding.
Right now we aim to race full season 2014.