A fibre glass wing for a Porsche turned up.
It was slightly cracked on the long side, and also needed some carbon fibre for the looks.
I opened up a hole on the under side to manage repairing it from the inside.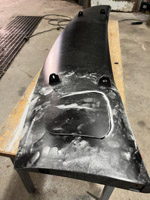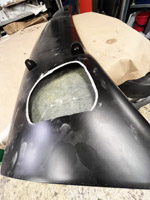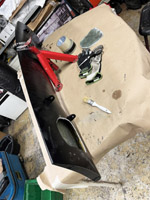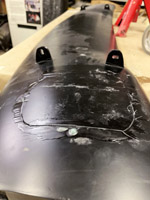 After repairing, it was aimed for skinning.
At first I grinded off all color leaving a rough surface.
I built a simple stand so I could get to the hole part without it touching the table.
Step one is a custom carbon primer. Black and sticky.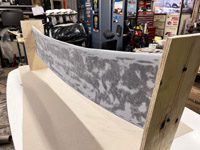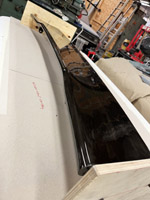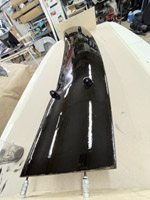 When the primer had gotten really sticky I pressed one layer of carbon fibre into it.
It was a rather time consuming work adding several layers of epoxy until I could grind it flat.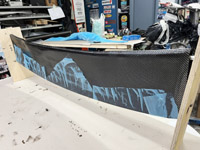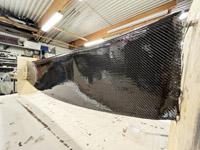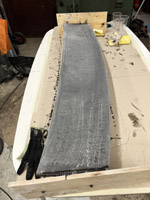 A simple cut out sticker was added and painted in with several additional layers of epoxy.
Lots and lots of time spent on wet sanding and painting before I felt okay with it.