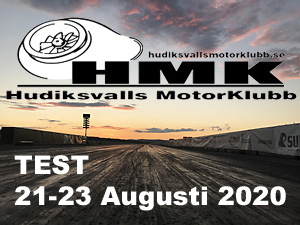 The year 2020 will for sure get a chapter in the history books.
Lots of companies had a real tough struggle just to survive during this pandemic.
FIA even cancelled the European Championship.
Luckily everything is not put on hold.

Before the pandemic was a fact, most teams prepped for an amazing season.
Olof Andersson that went through the barrier last year got his chassis repaired by Mats Brag.
Since his front went into a thousand parts we had to make a new one. We got to borrow
a spare 57 front from Stefan Jansson that we could make a carbon fibre copy of.

However, this coverage is mostly about Micke Gullqvist.
He updated his car with various carbon fibre parts. We made molds with plates and filler.
We made upgrades to the front in carbon fibre to make it lighter.
I drawed a grille and made a sticker at work that we temporarily attached.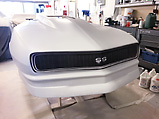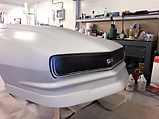 Wheelie bars in carbon fibre was a rather expensive detail that we did not make ourselves.
Sick difference in weight compared to regular CrMo.

Some upgrades of the chassis rear end were drawn in CAD
and cut with water jet to obtain different geometrics to the 4-link and shocks.

Lots of upgrades were made and no ware to test.
Tierp Arena is for sale and the present owner didnt want any events 2020.

At Hudiksvalls airport there have ben dragracing events in 30 years for sure.
HMK, Hudiksvalls Motorklubb founded 2017 have made great upgrades to the air field.
Lots of work and money have ben spent making a good 201m track with concrete barriers and great traction.
2020 they arranged 5 test events. Jan Eriksson ran 3,87 on the third, so we aimed for the fourth.

The track was situated right by the main road E4 and really easy to find.
Just as you think it should be some ware around here, race trailers appear to the left (for us comming from south)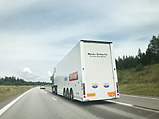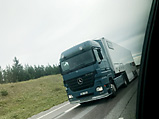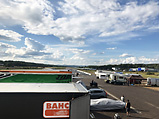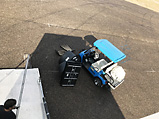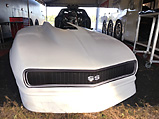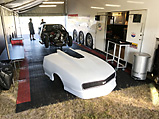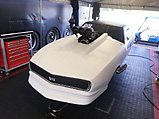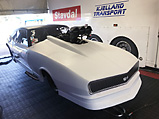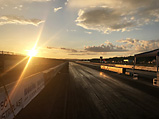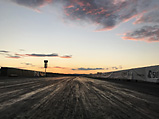 Absolutely fantastic and welcoming mood by the staff at the track.
We could choose if we wanted to go back after the runs on the designated return line to the left of the track
or right outside the concrete barriers to the right of the track. We tested the right way only once.
It became rather chaotic trying to return through the lineup. (we are heading towards the track)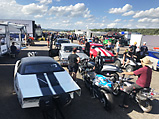 The reason for having optional ways were that the return line to the left were a bit bumpy and rough.

We had a new type of wheels with inner liners. This means there is a small tyre inside the slicks pushing
the beads to the edge of the rim instead of beadlock rings. Most of the teams in USA now uses this setup.
Previously only funny cars used this type of setups. The target is to reduce tyre shake.
It took us two runs to find out the basic settings. Then we ran 4,00 at friday after a small pedaling.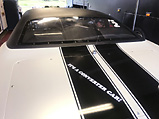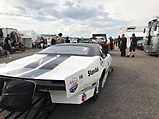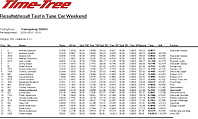 Almost like there was an agreement with the weather gods,
it started raining just as the days runnings were complete. All days.


Saturday and Sundays testing went slowly better and faster.
We had lots to test and figure out.
Our motor man Kenny Steibert had other plans this weekend so Olof Andersson
and me had to help out checking the engine and the shutes between the runs.
I had control of tyre pressure, Mickes seat belts and guided the staging process.
Fredde "Turbo" analyzes the track and gives input to the tuning that Micke handles.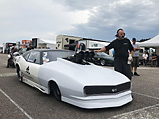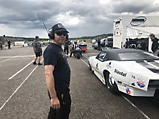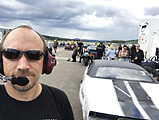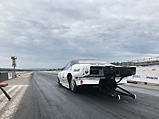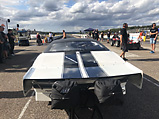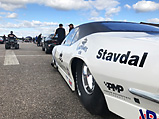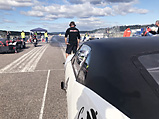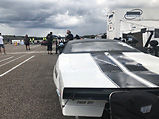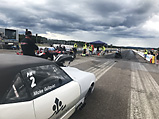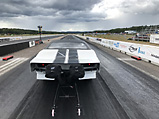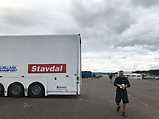 Micke Johansson had just brought a Pro Mod Dodge Daytona from USA. He did not have much luck.
The car jumped off the line like crazy in the first run. Then the engine was damaged.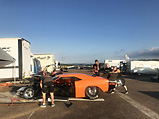 Misc images:
Janne Siik grinds Jonas Bobergs pro stock clutch.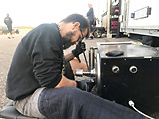 Johan Hedman, Andreas Sjödin, Krister Adeen and Anders Edh was also there to test.
Anders only have a couple of km's to the track and is crew is deeply involved in the track.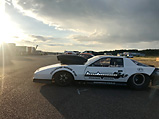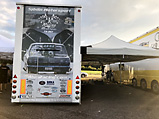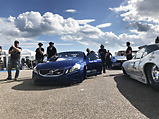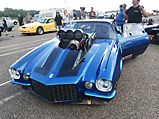 We were mainly set to test some 60ft's so a bunch of spare plugs were sorted.
Many were not good to use again, but some were.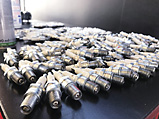 Sunday afternoon we started to figure out what the track and the car wanted so Micke ran 3,98.
It was not a clean run, we knew we could better but there simply was no time for more testing.




Right after we packed the pit and put the car in the trailer it started to rain.
Amazing timing again.