Race calender Hot Wok Racing 2012
12-13 May - Pistonhead Open 1, Kjula
19 May - EDPS, Emmaboda
8-10 June - Pistonhead Open 2, Kjula
20-22 July - NHK Nats, Sundsvall
3-4 August - Actionmeet, Mantorp-CANCELLED due to blown engine
10-12 August - Pistonhead Open 3, Kjula
23-26 August - Scandinavian internationals, EM, Tierp Only as spectators
1-2 September - Pistonhead Open 4, Final, Kjula
15-16 September - Pistonhead Open Slight return, Kjula
28-29 September - Sweden Finals, SM, Tierp



________________________________________________

This year, like last year we started up with a new set of pistons from Japtuning.
Just like previous years we are struggling with the gearboxes that keeps breaking.
We are really working on a permanent solution on that, but until that's under
controle we are continuing doing the worlds fastest volvo gearbox repairs on track.
One camshaft went straight off on Emmaboda and we got to borrow a used one,
but that didnt work at all so a new custom "killer" cams were ordered from Kelford.
We got 830whp at PBZ and then ran 262kmh (162mph) two weeks later. Unfortunately
we blew the engine into very small pieces at Sundsvall. Mantorp had to be cut out of
our schedule but we managed to build a brand new engine in only three weeks and
participate in Pistonhead Open #3. We havent got the car to run anyware close
to what it did back in 2011, but there are still a few races left before winter arrives.

After Piston Head Open #4 at Kjula Dragway we finnished in first place in the series in our class!
The class is called 4to6 and is open to all cars powered by 4to6 cylinder engines. The fastest
cars in the class runs high 7sec, so winning it all is BIG!






We thank for the
season 2012!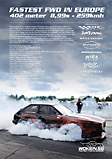 Sweden Finals
Tierp Arena
28-29 September 2012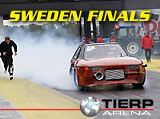 Sales event at
Mobility Motors
22-23 September 2012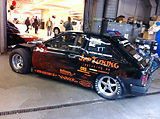 Pistonhead Open
Slight return
15-16 September 2012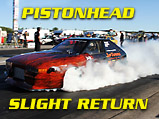 Pistonhead Open #4
Kjula Dragway
1-2 September 2012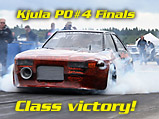 Pistonhead Open #3
Kjula Dragway
11-12 Augusti 2012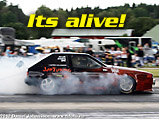 NHK Nationals
Sundsvall
20-22 July 2012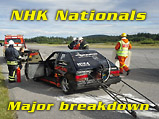 Dyno PBZ
Uppsala
9 July 2012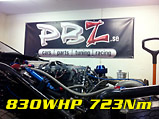 Pistonhead Open #2
Kjula Dragway
8-10 May 2012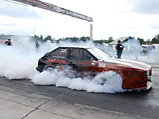 EDPS
Emmaboda
19 May 2012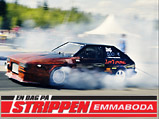 Pistonhead Open #1
Kjula Raceway
12-31 May 2012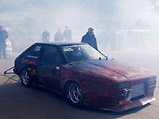 Fireup Party
Wokgaraget
5 may 2011