Custom Motor Show at Elmia during easter. The show have had many names during the years.
For many this show is the start of the season, werther its for race or exhibition.
Many in Sweden and Scandinavia have this show as a goal to get finished to.
I have had various vehicles at this show previous years, but this time I just came to look.
I didn't go alone I might add. An old friend Jocke Wennberg and his new girlfriend made me company.
They got tired quite quickly on me since I stopped and talked to people they didn't know every now and then,
so we separated somewhere in the beginning and met up at the end of the day instead.
My primary goal was to meet old friends. They wanted to look at stuff.
A good thing is that here is something for everyone.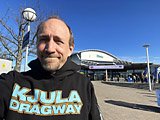 Showroom A.
Lots of wild stuff here.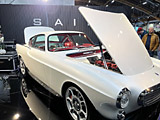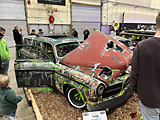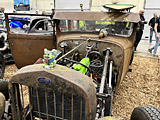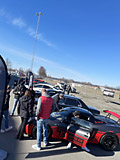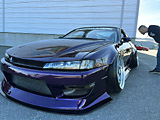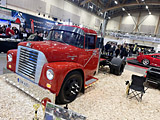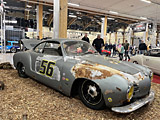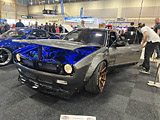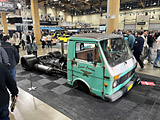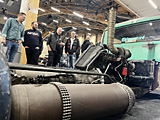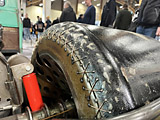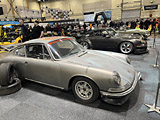 I only knew a hand full of people in showroom A.
Sebastian Andersson with the Corvette C7.
A friend that made the main job on this Porsche 9FF.
Christian Henriksson have worked around the clock with this yellow Toyota.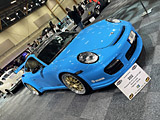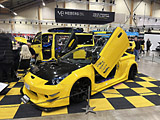 Showroom B, performance.
Henrik Mattson had his car right at the entrance.
We had lots to talk about. Memory's, carbon and more.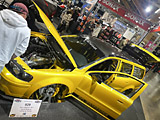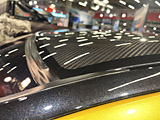 When talking about carbon, there was a company that had a complete car made of it.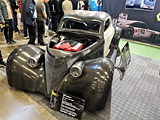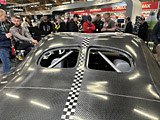 Jonny Lagg showed his A fuel dragster and talked about the benefits of running nitro.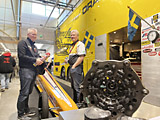 EDRS had an area with Roger Johansson and Mats Erikssons Pro Mod cars.
I couldn't find Roger but Mats were there talking about the series and the benefits of building a chassis of Docol R8 instead of CrMo.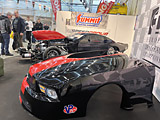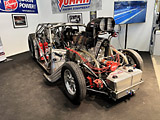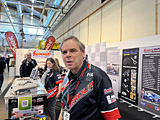 SBF (the Swedish Car Sports union) had Micke Larssons alco funny to get peoples eyes.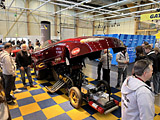 Håkan "Skyracer" Eriksson had made up a backdrop perfect in the smallest detail from the film Initial D.
he got a big price for best presentation at the end of the event.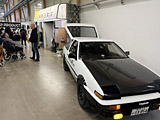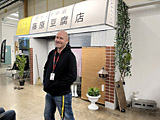 Robert Rejholt showed his Camaro after he restored it. A couple of years ago it went off the road on its way to an event.
Back then it was solid grey. Now green is meen, it appears.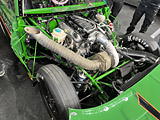 Robin Eriksson showed his Mazda RX8 with high expectations.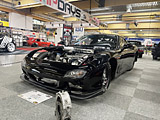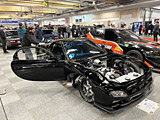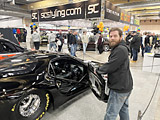 Micke Kågereds engagement in Porsche Cup was poor for my business.
Since he switched over from STCC running Volkswagen's I haven't had to repair one thing for him. ;)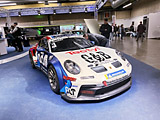 Mixed pictures of cars I don't know much about but still looked cool.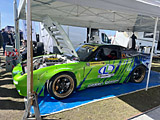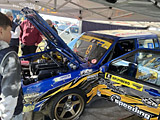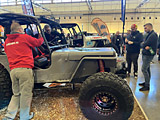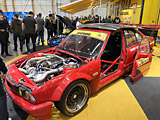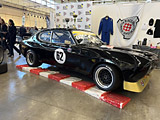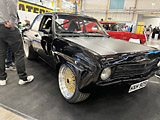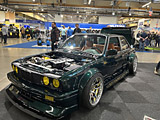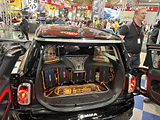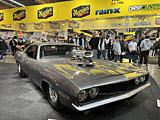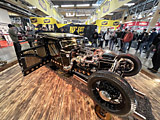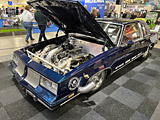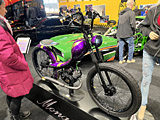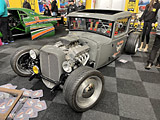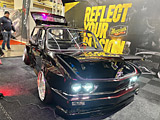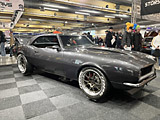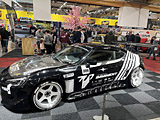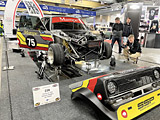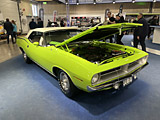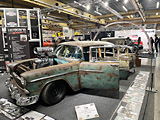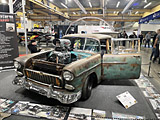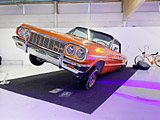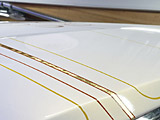 Showroom C. Custom and clubs.
Here you could find car/motor cycle clubs, resellers for tools, and much more.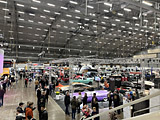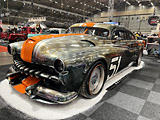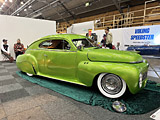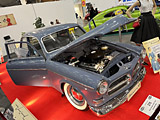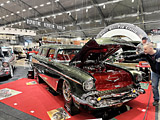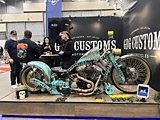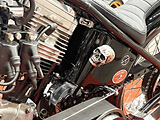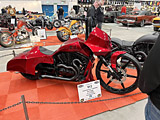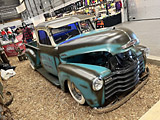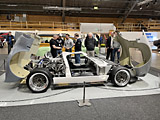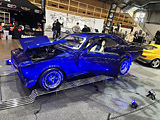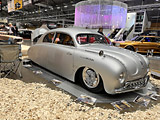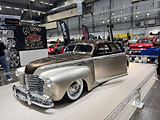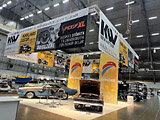 I had a good talk to the former chief editor of the magazine Bilsport, Mikael Johansson,
when suddenly two youtubers showed up and Micke was to present them at the stage.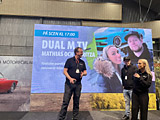 Per Lagerstedt that I learned to know at a car show in Finland
had his sweet Challenger for display. He had beers to. Thats nice. =)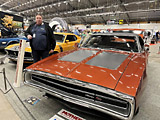 Lars-Inge Johansson seems to be closer to finished than ever with his Chevelle -66.
If it is finished now as it is or if there are stuff still on the list is for me unknown.
Lars-Inge himself was not around to tell me...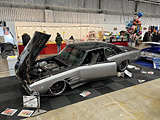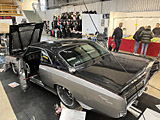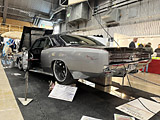 Winner of 4to6 at Kjula 2022, Björn Lundin had his car for display in Mantorp Parks area.
Dennis Nilsson had his Top Fuel Dragster there too. My friend Supra-fredde "hilborn" Karlsson
helps both teams so it was convenient for him to have both cars at the same place.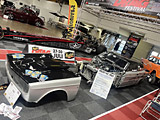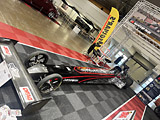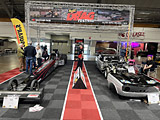 When I reached Street Week Sweden's area the show started to close.
Bengt Ljungdals old Pro Stock car is now owned by a Timo Helisten. When Bengt had the car it was wrapped in blue.
Now its draped in carbon. Yes the hole car. Excellent job. Good looking or not is up to the one looking.
Timo will run it in Street Week Sweden summer 2023.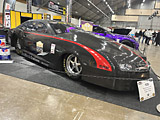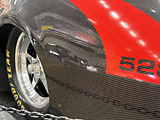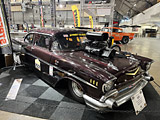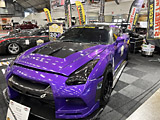 Bernt Karlsson built the Pink Lady in the beginning of the 80s. Won just about every show there was to win here.
Later on he moved to USA and brought the car. Won prizes on just about every exhibition there too,
until they changed the rules so that the winner had to be an american car.
2005 he sold it and after changing ownership a couple of times the car was lost.
After some digging the new owner was found he got talked into letting it come back to Sweden for a couple of shows.
Built for many many years ago but still impressive in so many ways.