A trunk to a Camaro.
In carbon fibre of course.
The original part I got was an after market unused part.
Painted with rust preventation paint from the factory.
I polished the outside for better release while I left the inside just as it came.
Turned out that was a really good way to go. Got like a satin finnish on the mould of the inside due to that.

I didn't take any pictures of the original part so you have to picture that in your heads.

Step one was to put gelcoat on the outside.
I frame of strengthening on the outside was added.
No need for the inside since its not going to give me any problems like that anyway.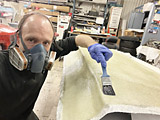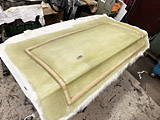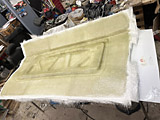 Like mentioned the mould of the inside were pretty much perfect at once.
Just add carbon. Pretty much.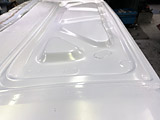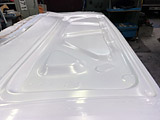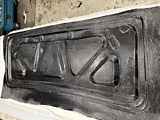 The inside was a pretty much straight forward application.
Only hard part was to make sure I had enough fabric to fill all negative bends
where you easily get air trapped otherwise.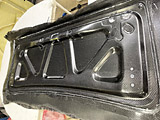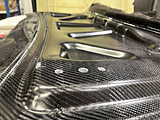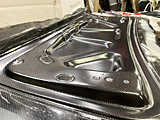 Its going to be fastened in its stock hinges so nut plates were made and added.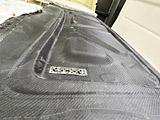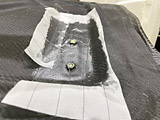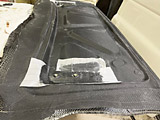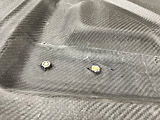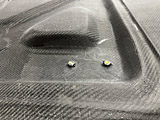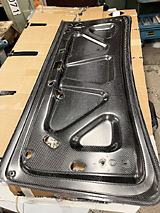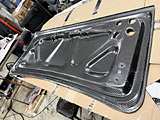 Outside skin was a pretty much forward thing to make. The only challenge here was not to get air in the corners.
For that I cut the breather slightly smaller than the part. That makes it easier to control the edges during vacuum.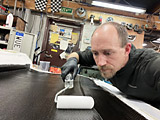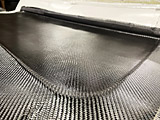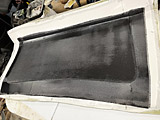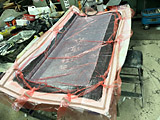 After post curing the skin I de moulded it, just to put it back at one in the mould.
Then I glued the cut and finished inside into the outside.
As weights you sometimes have to think outside the box and see what you got.
If its fairly heavy, just add it.



The result is certainly nothing to be ashamed of.
In fact, I'm pretty happy with the outcome this time.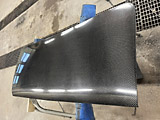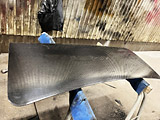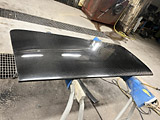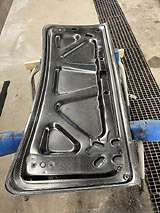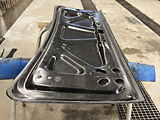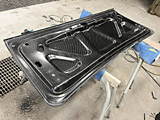 The weight was just as good as the looks.
2,4kg compared with the stock 11,5kg.