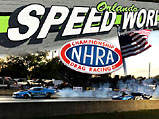 The general idea was some vacation.
Main target was set to visit the ProMod season opening at Gator Nationals in Gainesville.
The magazine Drag Illustrated ran a World Doorslammer nationals in Orlando the weekend prior to Gators.
Luckily we went to that event as a bonus.

This was my first time visiting Orlando Speed World so it was very interesting.
ProMod, ProStock and 632Nitrous were the headlines. A couple of interesting test n tune cars
and numerous sportsman classes were attending too.
The race area felt pretty common with merchandise, beer and parts sales.
Food sales could have ben better but we didnt get sick. Two steel grandstands on one side and an old wooden on the other.
The track however was in perfect condition and the air allowed many teams to run fantastic times.
There were even a fuel depot so the teams didnt have to bring that to the track.
Many teams ran this event, despite its generous prize money, as a shakedown for Gator Nationals.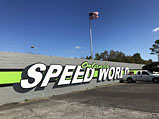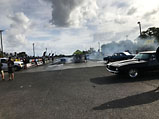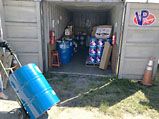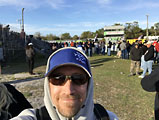 A big difference from what Im used to from other tracks was the enormous amount of people in the staring area.
Not always but from time to time. Probably werent the organizers idea either but they still let it happen.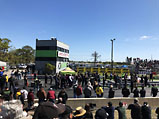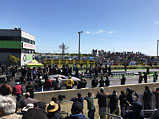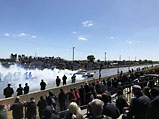 The weather was superb. Especially for the engines.
Around 70 degrees F daytime and like 60 in the evenings. And loads of oxygen.
The first seven spots in the qualification for ProMod were 5,6x.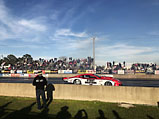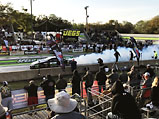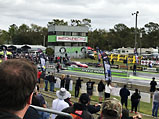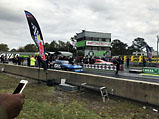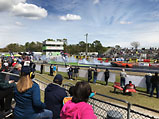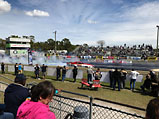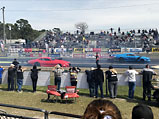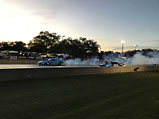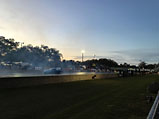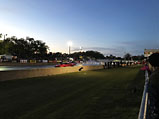 Justin Bond was no 1 qualifier, running 5,62. Bumpspot were at 5,73. Mad.
Pro Line Racing, PLR, had abandoned turbo chargers for the ProCharger application in most cases.
Since its a new form of power adder in ProMod this year I can imagine there will be adjustments made
to the rules regarding overdrive or possibly even boost later on.
The powder coated boost pipe on Justins car had melted, so one can imagine there will be some boost there.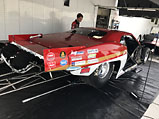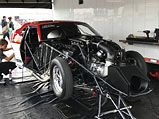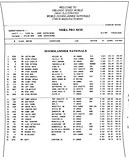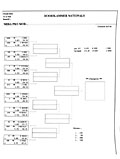 Carl "Top Gun" Brunet ran the worlds first 4 cylinder powered 5sec round.
The engine is a 4 cyl 2,2 litres GM Ecotec. Car is an ex ProStock Pontiac.
The record run was set on Saturday evening when the air was at its best.
5,95-230mph with 0,92 in 60ft.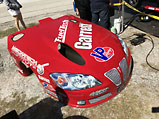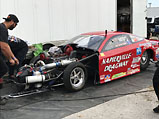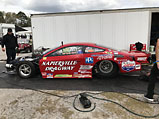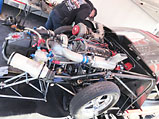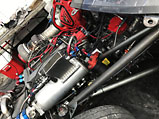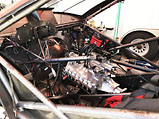 Read more

Arnaldo Rodriguez, Venum Racing ran 5,67-261mph with his Scion FRS.
Engine is basically a classic 2JZ, but with billet block and other mods.
It looked amazing but also weird seeing this car blasting towards the finnish line slightly sideways.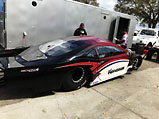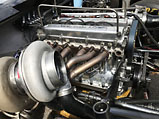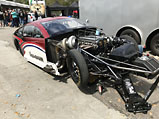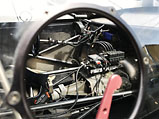 Read more

Some pictures from the ProMod pits.
Rick Hord had encountered some problems with a blown off blow-off valve.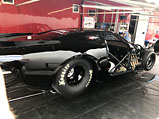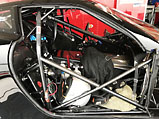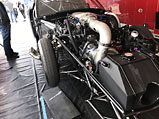 Here is how a SFI exhaust housing looks like. Not being used by many these days.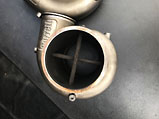 This was a different kind of two seat dragster.
Never saw it on the track, but still kind a cool.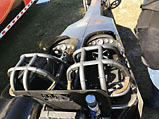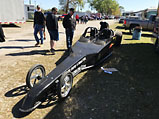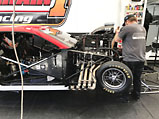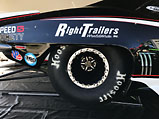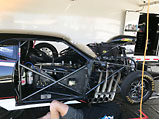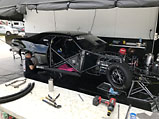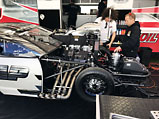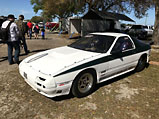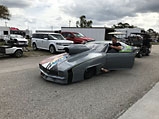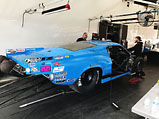 Found these weird watermelons and potatoes at Wahlgrens as we went shopping monday.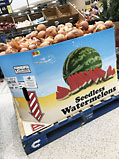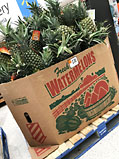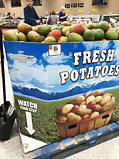 We headed for Treasure Island in our rental car.
Without any watermelons I might add.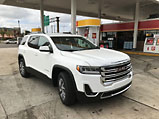 Our master travel guide Micke Gullqvist had booked us in a sweet apartment hotel.
It was basically on the beach and rather close to the pool if one for instance
wouldn't want to swim in the mexican gulf.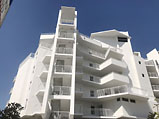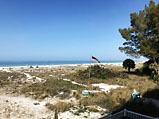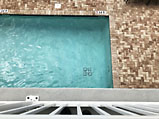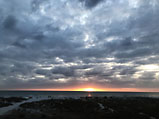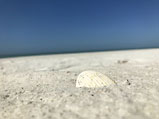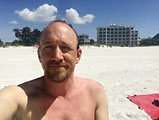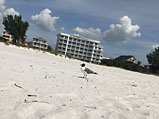 We spent hours looking for some good places to eat, but we always ended up at Ricky T's.
The food, drinks and service was superb and obviously best in the area.
I got lots of messages from friends wondering how we planed to come back home.
During the beginning of the week covid-19 was taken more or less as a joke.
The week after we got home Rick T's closed down due to the covid-19.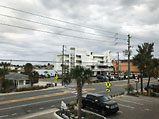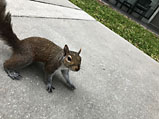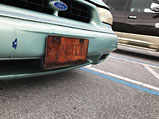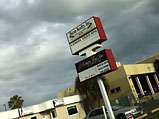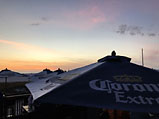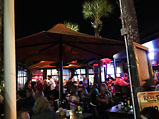 Wednsday evening president Trump banned all flights to and from the EU except for UK as from friday.
We were booked on a flight via Gatwick, London, so we were'nt too concerned but the covid-19 issue
suddenly felt allot more serious.

Thursday morning Micke made us a great omelette and booked tickets for Gator Nationals.
We would have booked them earlier but it was not possible to select grand stand seats from abroad.
Happily we checked out and started our journey towards Gainesville.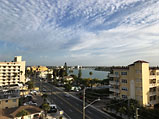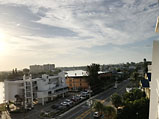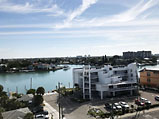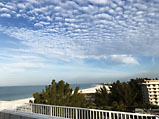 While in the car I got a message telling the NHRA cancelled the event...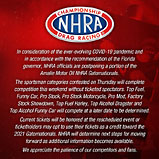 We had ordered some parts to be sent to the track so we went there to check it out.
Entrance were closed for visitors. Sportsman classes ran but without spectators.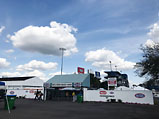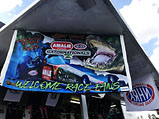 We managed to un book our hotel in Gainesville and get a cheaper alternative outside town.
...Far outside town I might add.
Friday morning it turned out the track rejected our parts so we headed towards Orlando to stay closer to the airport.

First night we spent at Holiday Inn.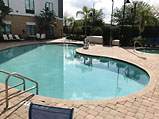 That was a quite ok hotel, but all of a sudden there were mass covid-19 hysteria. World wide.
All hotels dropped their prices by about 80% so we got two rooms at the luxury Rosen Center for a bargain.

This place was lux deluxe. Unfortunately we were not the first ones to find this out.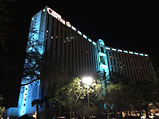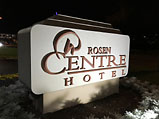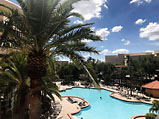 If I had payed what the rooms were supposed to cost, I would have liked to speak to the manager.
Guests fought in the lobby, threw garbage and pillows in the corridors and behaved like. bad in general.
We went with the marble elevator to the top floor, zick zaked thru garbage and cloths to look at the view.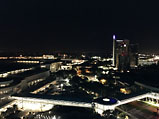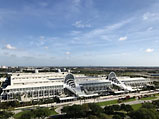 Breakfast at Dennis, Roller coaster and a few drinks felt mandatory before heading home.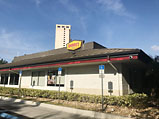 All attempts to get any form of neutral and serious news/information regarding the covid-19 situation
were more or less impossible. Swedish news sites were more keen on presenting online casino or
quickie loan shark commercials than reporting any kinds of news at all. I desperately turned to BBC
but they were also pretty focused on commercials and pin pointing different peoples personal perception.
American television were either busy loving or hating Trump. Apart from that there were only national news.
I really lost all my last pieces of confidence for media in general.

Saturday evening Trump talked to the nation again.
This time he expanded the flight ban from and to EU
to also include UK from midnight Monday.
Our flight departed Orlando Airport Monday 22.30 as if nothing had happened.
The plane even had spare seats. We landed on Gatwick in the morning.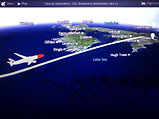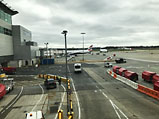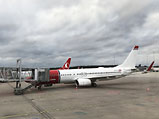 We came to Arlanda around lunchtime.
A strange difference was that there were alcogel slots just about everywhere in both Orlando and Gatwick,
but on Arlanda there was none. There were hardly any regular soap in the mens room. Really odd.

Back home my work had dropped its turnover with 80% so I got 1,5 weeks home-quaranteen payed in full.
Sure I missed real (strong) coffee, sausages and pasta, but this didnt turn out like I had expected.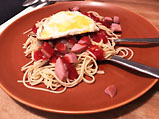 From April 1 I work two days a week and do weekly shopping for my mother,
so she wont have to go to the stores risking her health.
No one was prepared for this but some morons emptied all stores on toilet paper and pasta.
Good luck with that.