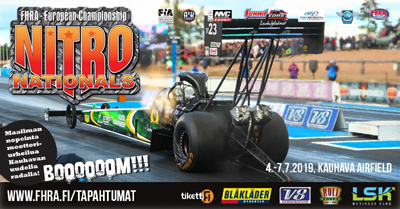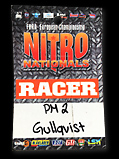 Last year was the final race at the track Alastaro indefinate due to enviromental issues.
This years track for the European Championship race in Finland was at an airfield in the town Kauhava.
Its situated some 350km north of Åbo. Micke headed to the track at tuesday morning.
The rest of us went Wensday evening after picking up a set of pistons that arrived to Mickes job at lunch.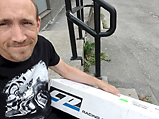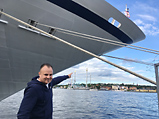 We arrived to the track at Thursday lunch.
Kenny had already filed the gap on the rings, so after checking the measurements,
we ripped of the blower and heads and installed the new pistons.
Warmup Thursday evening and everything looked ok.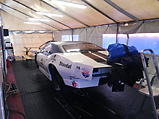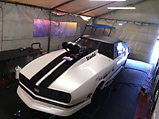 I went down to the track to take a picture.
I sneaked down around mitnight to see if there were any midnight sun.
There was no, but it was pretty close.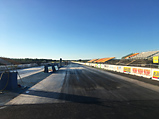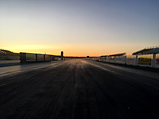 The track had ben prepared in full and there hade ben several races on it earlier.
The start plate was in concrete, after 60ft it turned into asphalt.
Normally no problem but there were a slight difference in heright...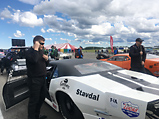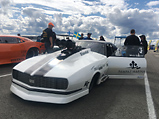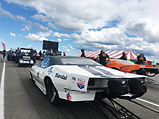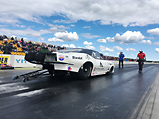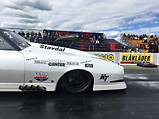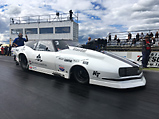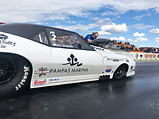 First dound.
We did a pretty agressive change of the ignition curve to see if that would change the cars reation time.
It sure did. It was so Agressive the car shaked really bad from the line.
The shutes were still packed as we towed back to the pits.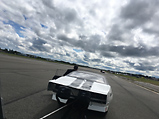 David Vegter ran 5,86 right off the trailer, so the track was pretty ok.
No one else got there cars down the track in the first round though.

For the second run, we had more like a conventional ignition curve. One that would really work.
It did not. Micke ran 0,99 in 60ft but a bit out the car lost traction and Micke had to pedal it.
We ran 6,55 wich gave us a 7th qualifying spot.
Jimmy Ålund managed to run 5,95. Apart from that 6,12-6,57 was what held no 3-6 spot.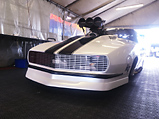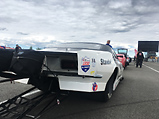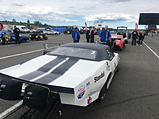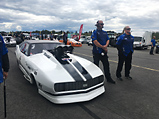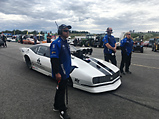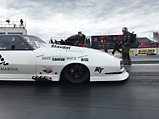 Rumours were that the track were not as good as it was supposed to be.
The track crew worked all night with the track to get the saturdays qualifyings in order.
I have no idea of what they did but the result was not good.

Saturday.
We managed to rund 6,49 with dangerous skidding tyres and pedaling.
The track might have ben pretty ok on thursday but on saturday it was not.
Really sad that they didnt get it better. Instead of rubber balls/powder
that I usually find under the car after a race there was rubberish glue threads.
I got the impression that they only sprayed the track and not draged any rubber.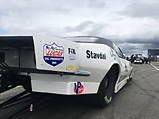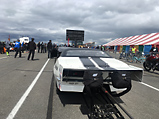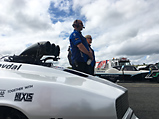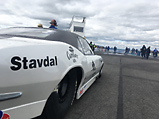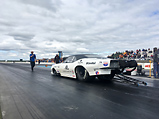 After saturdays qualifications the list looked like this:
1. David Vegter. 5,86 - 389kmh
2. Jimmy Ålund. 5,95 - 380kmh
3. Kim Kristiansen. 6,12 - 380kmh
4. Michaen Tooren. 6,18 - 376kmh
5. Dimitry Samurokov. 6,38 - 364kmh
6. Mats Eriksson. 6,47 - 372kmh
7. Michael Gullqvist. 6,49 - 355kmh
8. Jere Rantaniemi. 6,58 - 385kmh
9. Peter Kunc. 6,90 - 318kmh
10. Jan Ericsson. 6,90 - 254kmh
11. Lars Järpler. 6,92 - 348kmh
12. Andreas Arthursson. 7,02 - 231kmh.

Peter Kunc and Jan Ericsson had trouble on friday and didnt get any runs at all.
They were unqualifyed before saturdays runs. Apart from that, we were the only ones improving our times
during saturdays runs. Improving might be a sweet way of saying it, but we managed to slide/pedal
to 6,49 from 6,55 that we ran on the friday.
Andreas Arthursson that ran 5,78 on Tierp just a couple of weeks ago was devastated.
As soon as he aplyed throttle anyware at the trach the car spun.
Half of the Pro Stock field thought the track was dangerously poor and didnt want to run on it.

At a crisis meeting saturday evening FIA promised to look at the first rounds on sunday
and after that take a desicion werther to continue the race or abort it.
Track crew promised to work all night if nessesery.
We had a broken bolt in our rear axle and a pipe that was cracked that needed fixing.
When we were finnished fixing the car, had dinner and shower we went down to the track.
It was around 23.00 and the track crew seemed to be happy cos there was no action there.

Sunday, Eliminations day.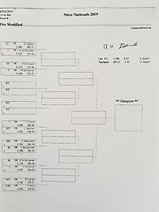 The two days qualifying was like running on two different tracks.
Was this going to be like running on a third?
The day started up with various sportsman classes and some problem with the start area were discovered.
Some grinding and resurfacing causing 1,5h delay and it was our turn.
We ran our first against Mats Eriksson who won on a holeshot at Tierp.
This time reaction time were not the issue.
Micke lost traction a bit, drifted towards the centerline but managed to hold it.
The exhaust fumes popped some reflectors, but one could clearly see his skidmarks
that he wasnt even close to crossing the centerline.
Micke stopped the clock at 6,02.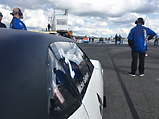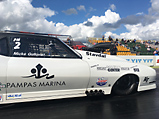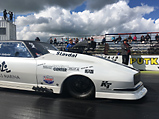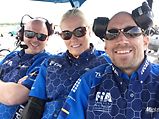 We were up to meet Andreas Arthursson in the second race.
Some quick service in the pit between the rounds. PM runs first and last in the first FIA block.
Some delay for rain and track service relieved the stress.
Just as we were to roll out for our round, more rain and delay.

Micke and Andreas left the line pretty much the same, and were side by side
to 60ft when Micke lost traction and slided towards the centerline.
He tryed to pedal it but without any luck. Andreas took the win.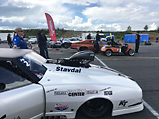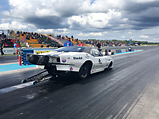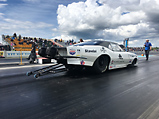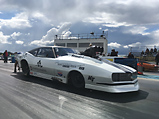 Just pack everything up and go home.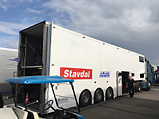 We followed the race via the live stream during our travel to Åbo.
Andreas managed to get thrue the whole field until he met Peter Kunc in the final,
when Peter took the win. Big congrats to our garage neighbour Peter Kunc!


---

Points leader, prior and after this event, Jan Ericsson.



Andres Arnover from Estonia ran 6,07 with small (32") tyres and a smallblock engine.
Hes chasing the 5sec wich many thought would end at Tierp a couple of weeks ago but no, and not here either.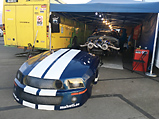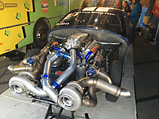 Thomas Lindström runs his last season in a while in Pro Stock.
The trailer is already sold to Andres Arnover. The car is still for sale and unsold at this stage.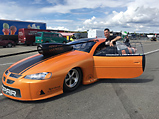 Finnish guys like boosting things.
The orange is Jere Ranntaniemi in PM.
He just many others didnt get it to run good this weekend.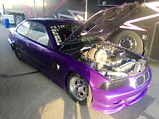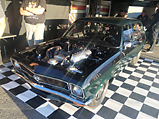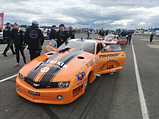 Cool backside of a trailer in the pit that we were looking at all weekend in the pit.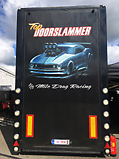 After many hours looking out for deers and other animals alone the Finnish roads,
a hotel stay in Åbo and a cruise with Viking Line it feels fine to be home again...