Ronnie Palmsäter, one of the owners of Kjula Dragway got an idea to build a Pro Stock Motorcycle.
He found moulds already done on various places around in the country.
Basically I should just pour in some carbon fibre in the them and sim-sala-bim.
The mould for the body didnt have any flanges around the part and
between the parts there was no flange either.
I taped the parts together and filled the gap as best as I could with hot melt glue.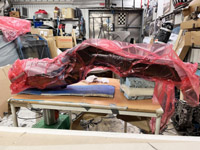 With that in mind I must say the result is pretty astonishing.
1300g for the hole body feels quite good.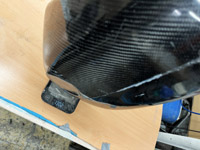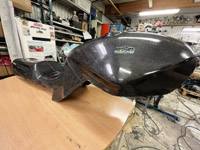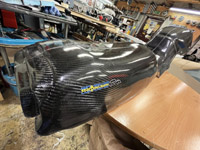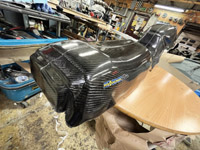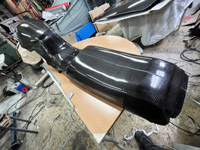 The mould for the top was allot better with flanges between the parts.
No flanges on the edges but this was a pretty small part so it was easier do do it without flanges.
The shape locked the cast so demoulding was quite a painful process.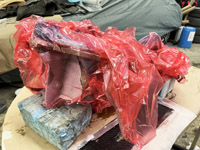 There were quite allot of shapes on the part so possible I could have done it lighter,
but for what it is I think 573g will absolutely do the job.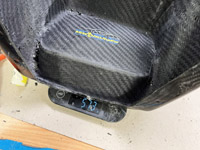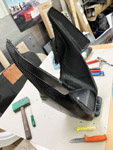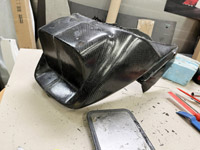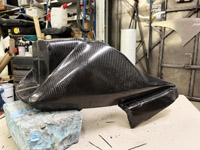 I had an old sticker of the lights from my Nissan Juke Dragrace car in the garage,
so I cut it down to get a more complete look of the result.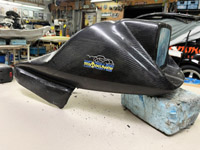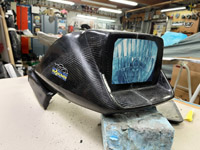 Here Ronnie test mounts the parts on his bike.
The plan is to paint the body so no one will see the sketchy pattern of the fibres.