Juken at Bilsport Custom & Performance show 2014



We got invited to attend to the Bilsport Custom & Performance Show in Jönköping.
Its an annual event during easter. It is the largest autoshow in the northern Europe,
visited by some 70.000 visitors during four days.
Many look at the exibition as the starting point for the race season.
We have had the Cherry at display a couple of times before and had never ben able to run it.
This time was without exeption. On the other hand it doesnt really matter since starting the engines
is strictly phrobided due to fire alarm regulations.
We focused on making the car look ready, wich I must say we did pretty good.

To gain intrest a teaser was published on their website.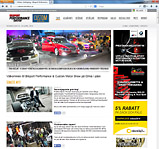 Im sure many were looking forward on reading a long and funny story about our jurney to the exibition
in our totally worn out VW LT31 truck. Sorry to make you disapointed, but the LT didnt run more than some
hundred meters a start attempt. As a gift from god, Andreas Eriksson at nofear motorsport
had a superb truck that we could use instead. Automatic gearbox, cruise controle, strong winch, and so on.
Lovely!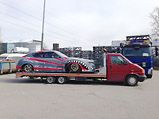 On our way to the exibition we stopped by at Mikroverktyg
to pick up the cover for our brand new V-drive so we could show it complete.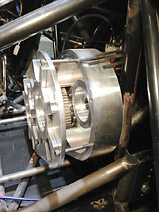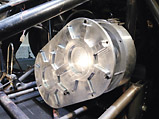 The crew at the exibition arranged with floor, brick wall and lights,
so all we had to do was to put the car in its spot basicly.
We tryed to show the car with the front on the car for a while,
but the interest were quite mild...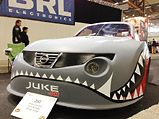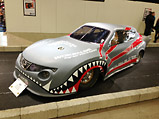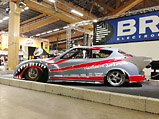 We had spent so many hours getting the shape of the front so thats why we wanted to show the car complete,
but it wasnt until we took the front off the car people started to get interested.
I tryed to take some pictures of the car, but it was hard since I were busy ansering on questions all the time.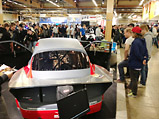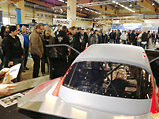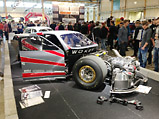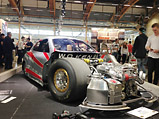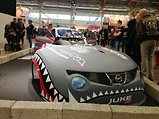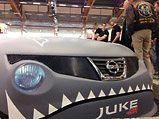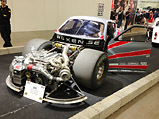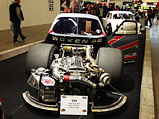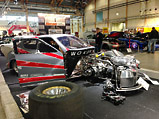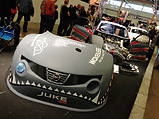 We met lots and lots of nice people during theese four days.
Many wondered how it was to drive, but since I have never driven it yet
I guess we did a good job making it look race ready.
I cant imagin anyone seeing it and not being impressed was a good boost.
Four intense days on the floor after some hell-weeks prior the exibition
made both me and Nalle really glad to have a trustable truck to take us home monday evening.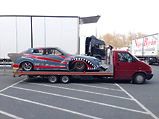 Now all that remains is to make it work as good as it looks.
Prop shafts, electrics, oil- and fuel-systems needs to be finnished.
The engine will be run in DTE Racings dyno as soon as were ready for it.
We got pretty keen on making some passes on the track now. =)